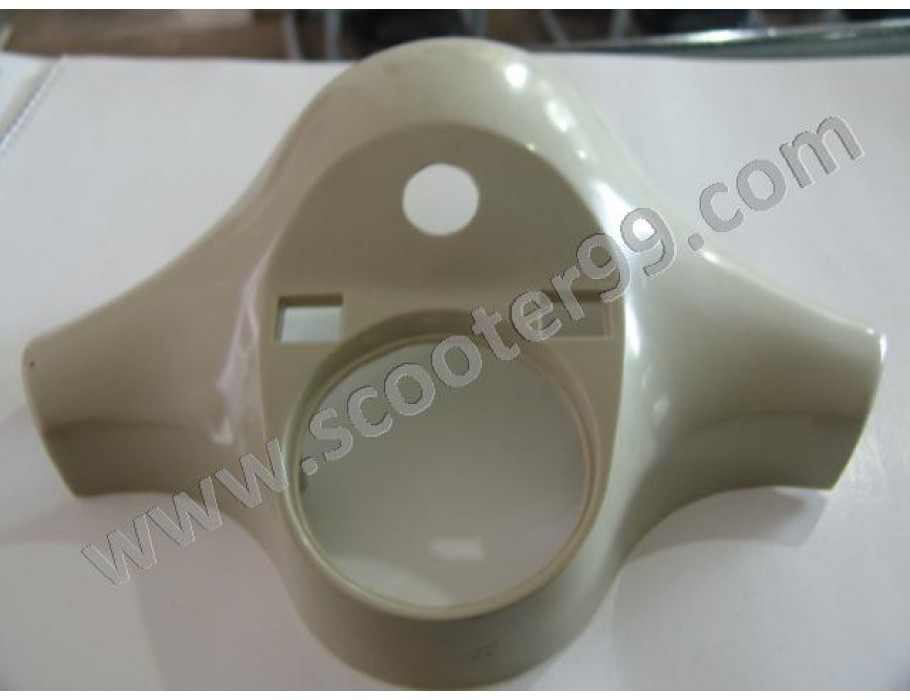 for Vespa P80-150X/PX80-200E
/Lusso 1°/P150S/P200E
primed
Unlike the older Vespa models which are equipped with a closed handlebar, the newer models (PK, PX, etc.) have a divisible handlebar with removable handlebar cover. This protects cables pulls and electric components from damage and dirt.
The handlebar covers from the PX models may be interchanged among each other in general. The 'PX old' covers however vary depending on the diameter of the speedometer of the 'PX Lusso' models. This means that if one installs the handlebar cover of the other respective model, the speedometer and ignition lock also have to be retrofitted. Depending on the finish, the covers are primed in a chrome or carbon look with or without rear-view mirror drills.
Particularly practical: the cover of the Vespa '98/MY/'11 models already have an opening for the master brake cylinder and are thus highly suited for making the retrofitting of drum to disc brakes perfect.
Price: $35.00
Handlebar Cover